Free Spirit Gathering News
Rob Schreiwer and Distelfink Sippschaft to Conduct opening, main, and closing rituals
Free Spirit Gathering is proud to announce that Rob Schreiwer and Distelfink Sippschaft have agreed to conduct the opening, main, and closing rituals for FSG 2023!
Distelfink Sippschaft is a community organization based in the United States that promotes the study and practice of Urglaawe, a modern tradition that seeks to revive and reconstruct the pre-Christian religion and cultural practices of the Deitsch (Pennsylvania German) people. The organization is based in the Lehigh Valley region of Pennsylvania and is open to people of all backgrounds who are interested in learning about and engaging with Urglaawe. The organization's activities include hosting events, workshops, and rituals related to Urglaawe, as well as providing resources and support for those who wish to learn more about the tradition.
Free Spirit Gathering 2023 – 20% off until January 15th!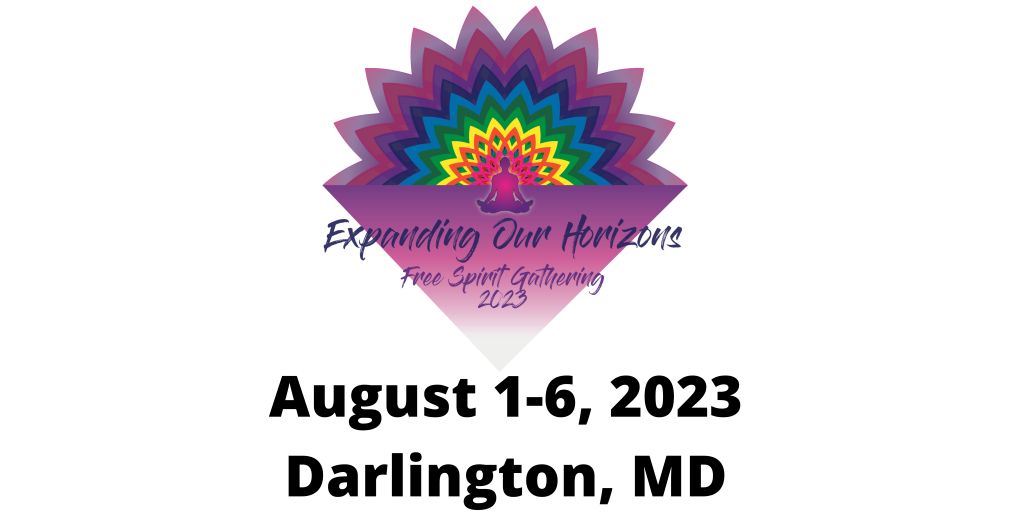 What could be better than Pagan Spirituality, Fun, and Friends? It's time to celebrate with Pagan Freedom at the 2023 Free Spirit Gathering! All are welcome to join us for this affirming event, where something for everyone can be found – in workshops about Paganism, evening fires that bring us together, music and dancing. Let us all nurture our spirits by experiencing the wonders of Paganism outdoors in nature as we connect with ourselves and our peers during this magical festival. Don't miss out on an opportunity of a lifetime – we can't wait to see you there!