2023 – Thursday Entertainment
Brian Henke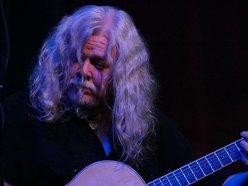 IPMA (International Pagan Music Awards) Best Male Artist winner both in 2019 and again in 2020, Brian Henke composes and performs his music like a painter putting images on canvas, a kind of sonic shaman, drawing his inspiration from the world around him.
His unique guitar style has been called everything from Folk to New Age to Neo-Classical to Pastoral or as Brian likes to call it"a big stewpot of everything, stirred up, simmered and served to taste."
Brian has just released his latest vocal CD "To the Faire"….2 more vocal albums and one instrumental are written and partially recorded.
He has also released seven instrumental solo guitar and harp guitar albums, two celebrated compilation albums. The Woodchooper's Ball which benefit's the Cleveland Ohio area homeless and the Green Album which is still benefiting The Rainforest Trust, one group CD, and three previous vocal albums and….is working on a musical play with writer and playwright Byron Ballard called "Forevermore".